Well, this one was a bit out of our league. Diver Charlie and I tried to re-float this one but we only had 2000 pounds of lift bags to work with. We had to call in the "big boys" to recover this one. They had to use 12,000 pounds of lift bags to float this one.
They got it floating and towed it onto the trailer. We slowly dragged it up the ramp hoping it wouldn't roll off the trailer.
Once on flat ground, we stuffed some foam blocks under it to secure it.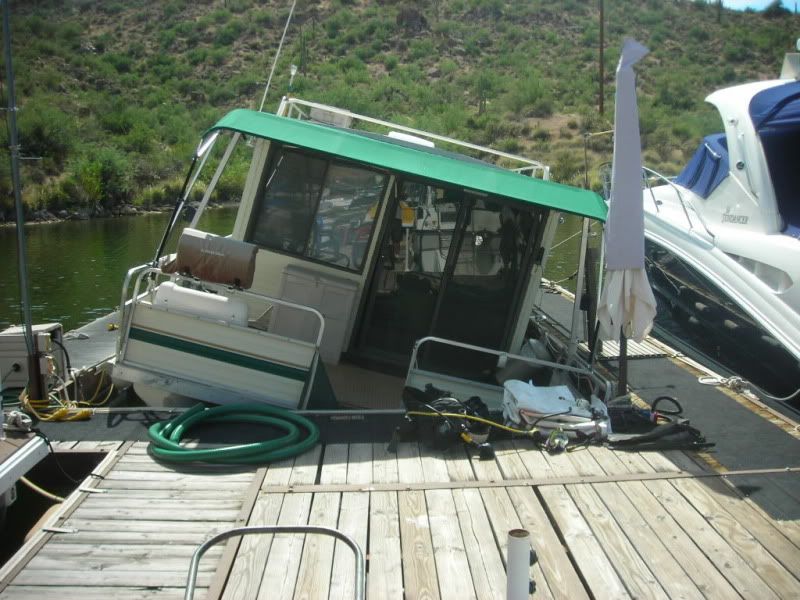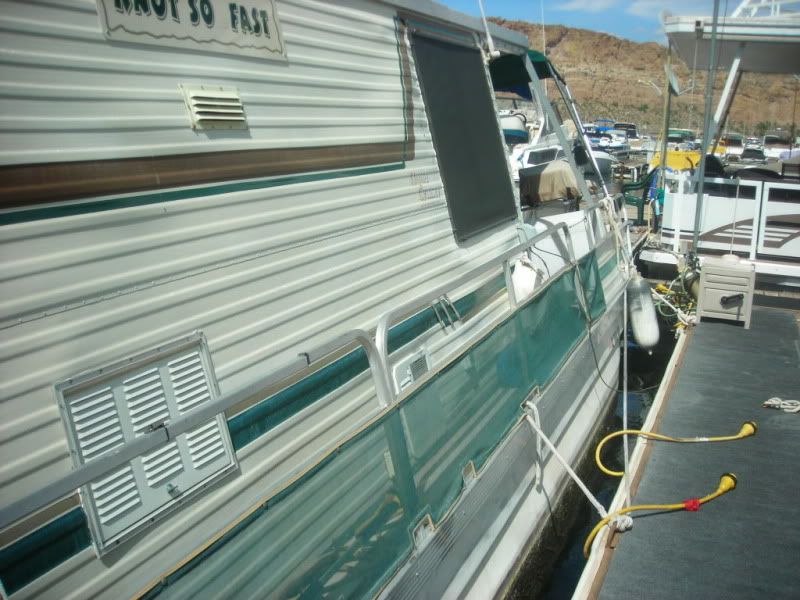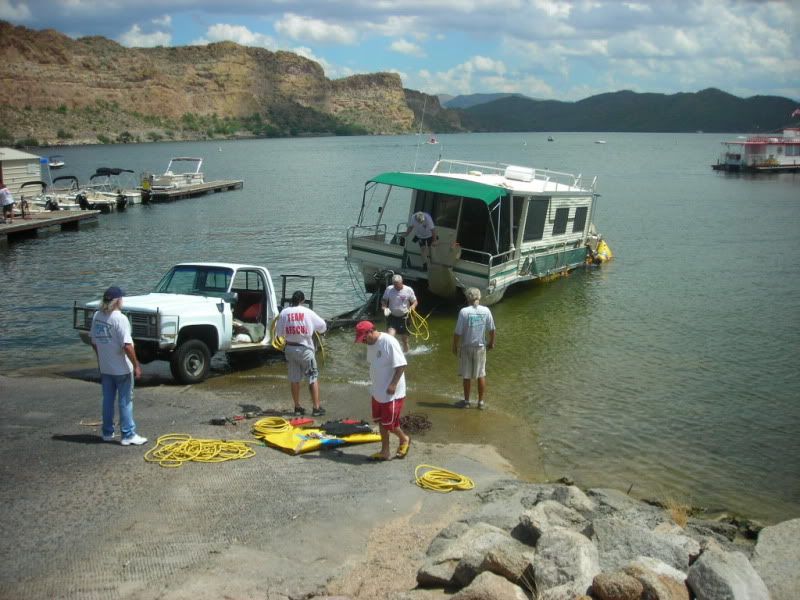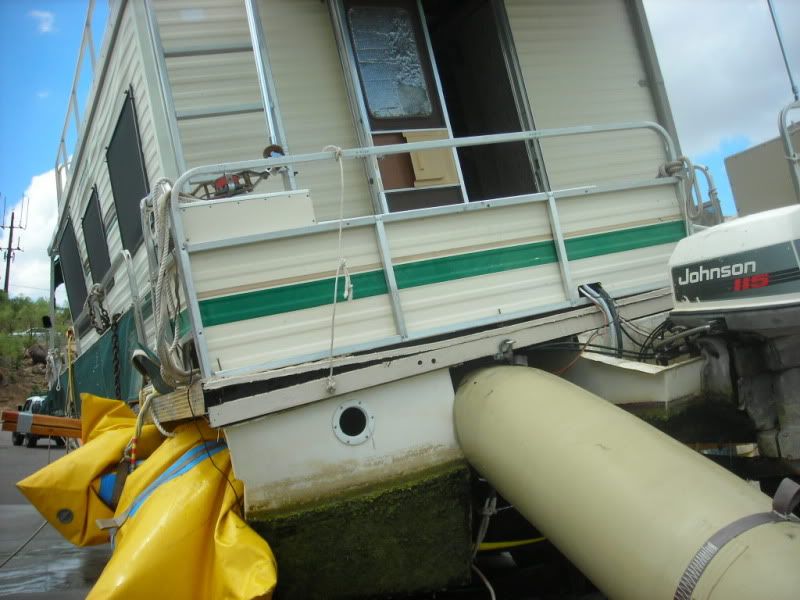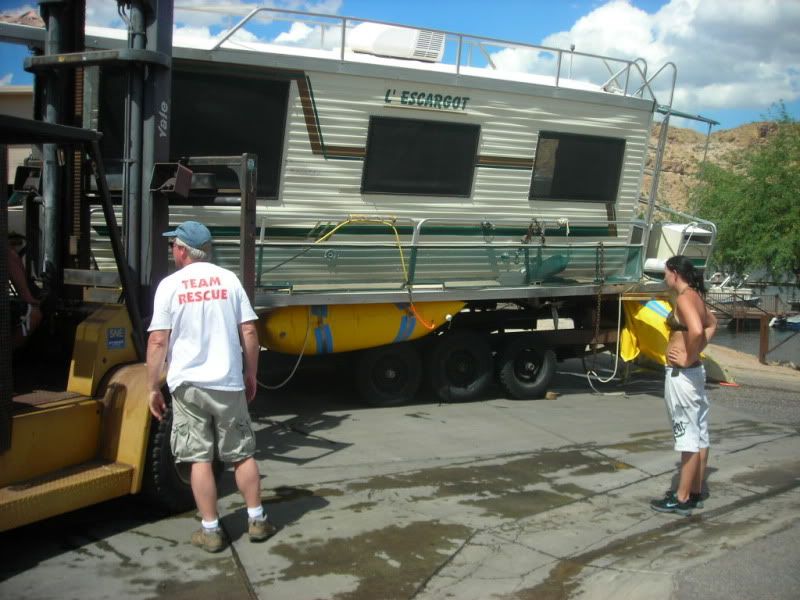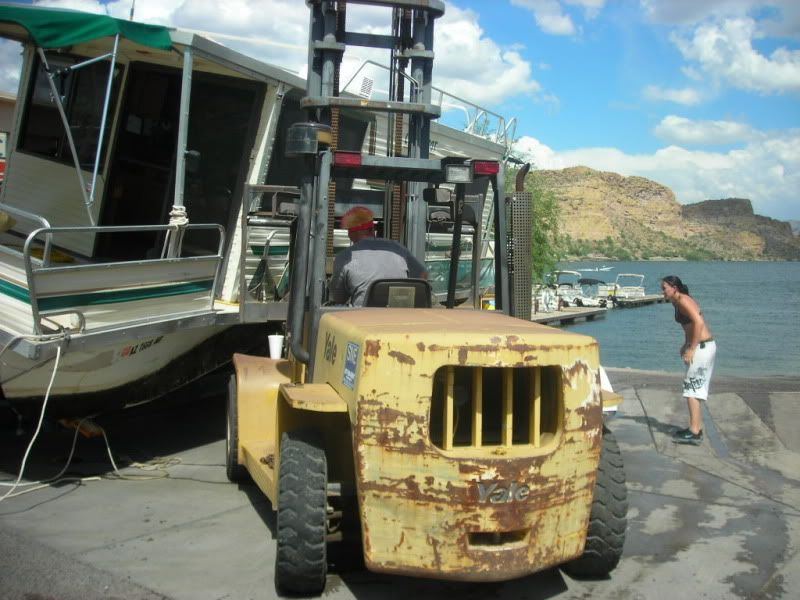 We speculate the pontoon got a crack in it and took on water. The fiberglass was so thin, like maybe 3/16 in thin. It's a wonder it lasted as long as it did. The port side 'toon was destroyed when trying to float it and the starboard one collapsed when it went on the trailer.
ETA–– The recovery team also does the recoveries at Firebird Lake during the boat races. These guys, and gal, have enough gear to raise the Titanic and are true professionals..Charlie and I are still amateurs at this type thing.
Sorry..I am distracted by the babe.....
Water without trees is so freaking unnatural.
Is that an actual pontoon boat? or did someone put their camper on top of an old pontoon platform?
Thats an Aqua Cruiser brand boat. It uses thin fiberglass pontoons, I mean real thin!
What lake is that? Im not familiar with that launch site, you guys have a cool job.
This is Saguaro Lake at the shop ramp...not a public ramp. It
can
be a cool job. However, the extended heatwave isn't so cool.