I just got back from a 5-day vacation in Sanibel.
I did some kayak fishing in Tarpon Bay. It was the first time fishing with the new kayak. I was up at 5:30am just about everyday.
First day was a bust; I was in a bad spot. Second and third days yielded a bunch of ladyfish, 3 reds (with one break-off of a good-size fish) and a snook.
I fished a little creek leading back to Tarpon Bay. My parking/launching point was frowned upon by the local establishment, but there was no good launch where I wanted to go.
All in all it was an excellent experience. All fish were caught on a DOA CAL 1/4oz red jighead with a DOA CAL white/gold glitter curly tail.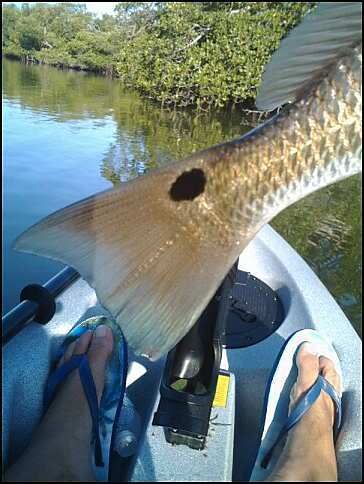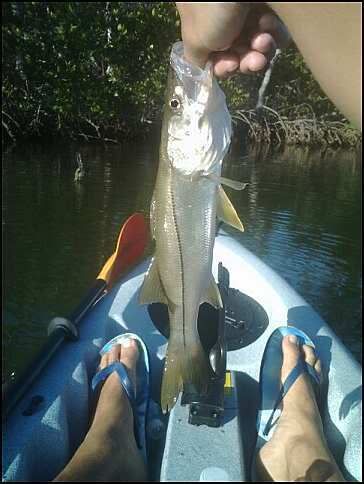 Mmmm. Reds. I really want to try my hand at yak fishing.
We catch alot of reds, snook, and trout in the Indian River with the DOA CAL root beer with chartruse tail, and a red jig head.
Great looking Red and snook. I am jealous.