I started using these a couple of years ago and have doing great with them. The tube on the bottom is a standard bass tube.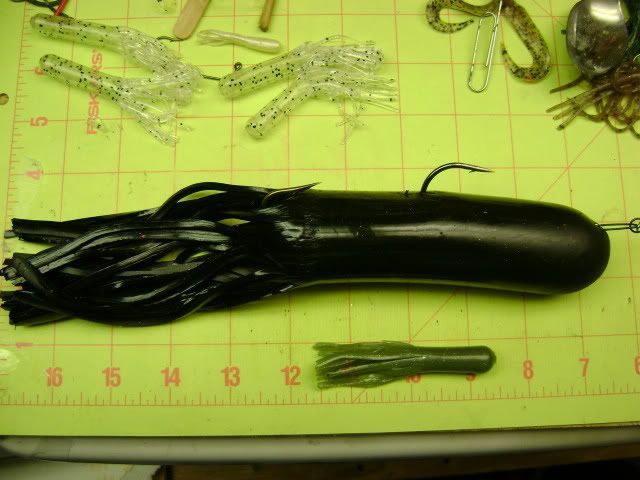 Is that a Tiger tube? I won one recently but the hooks were all rusty.
I love topwater muskies! The Pacemaker is probably one of my favorite baits (made by Ty Sennett). Double Cowgirls are great bucktails. I also like 10" Believers for trolling. I've caught my 3 biggest fish (47, 49, and 50") on those baits. The Weagle (walk the dog lure), and creepers are super fun.
All these baits caught muskies in 2009. There were a couple more that caught fish after I took this pic.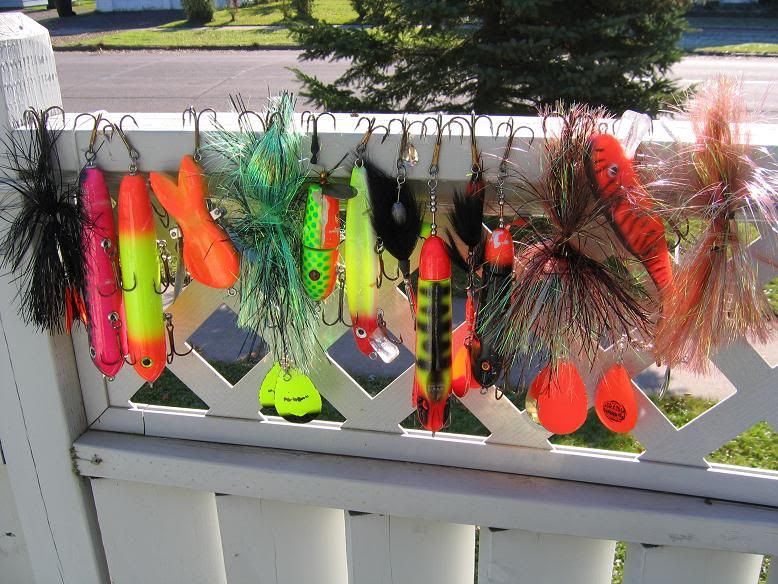 I like using lures made by Jack Cobb of WV. His minnowbaits, crankbaits and glidebaits have put alot of fish in the net for me.
There is just something about useing hand made wood lures that I really enjoy.
I also like Joe Bucher lures. I've cought alot of fish on depthraiders, and shallowraiders.
The tube is a Red October Baits Monster tube, made right here in the USA.