I just finished this pen after working on it all day.. I figured I would run it by you guys before I list it for sale on my site. It is a 50 BMG shell with a window cut out for the custom cut S&C in curly maple. The tip is a drilled out 50 projectile. Twist the tip and pen comes out. To refill just pull the bullet out and swap the standard cross style refill.
I am most likely going to list this on my website for $150.00 but my brothers here on ARFCOM could have it for $125.00 shipped. OR If you order tonight, I will give this prototype away for $100.00 even or best offer!
Either way, please let me know what you think as it is the main reason I posted it here..
Thanks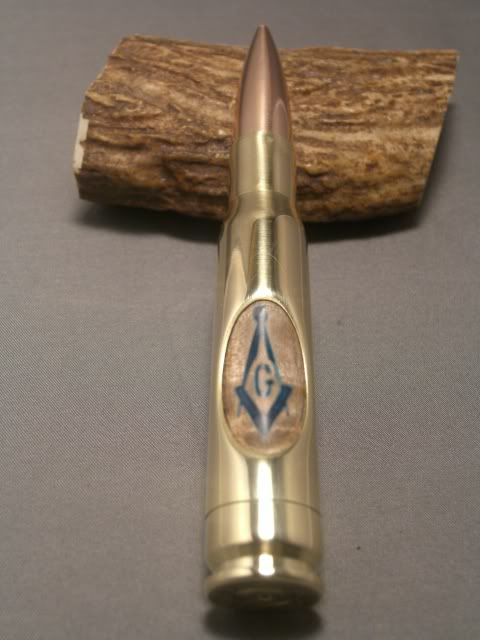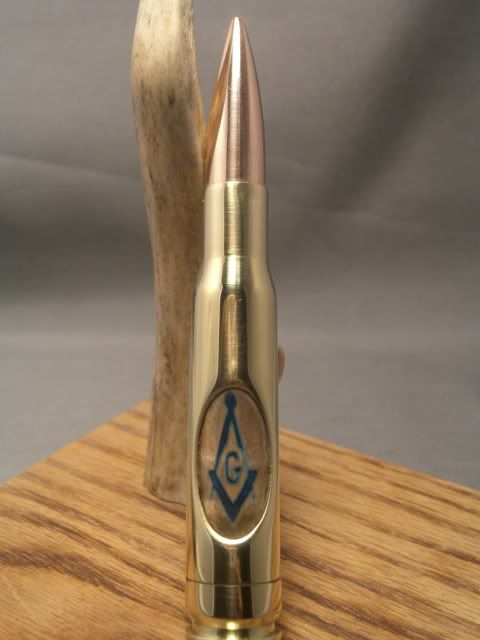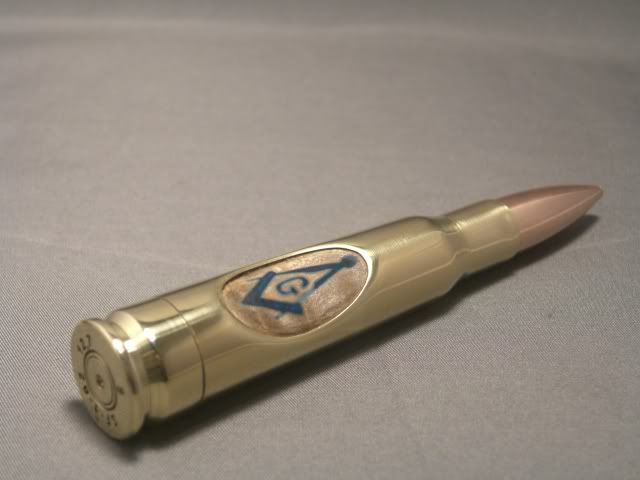 Photos won't load for me.
I saw you talking about this on facebook and think the final project is super sweet.

I have my eye on one of those little BH's like you made for your mom.
as much as i appreciate the offers... we can't allow selling on the site outside of the ee.

those are absolutely stunning works of art.