And so it begins… I have been poking around the humidor for a while and now it looks like I am in for good. I stopped by a place locally and
got all set up. I was a little disappointed in the selection of tobaccos but I got what they had. Does anybody have some recommendations
for some other tobaccos to try along the fruitier lines like peaches, cherries or even vanillas?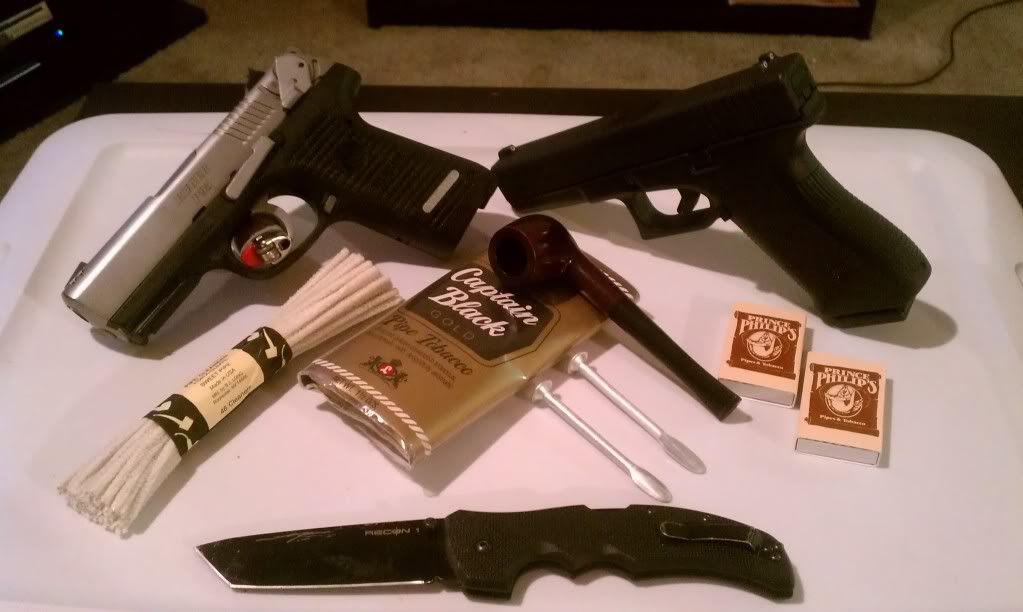 Milan Tobacco
Mac Baren's Plumcake and Red Blend are very tasty on the fruit side! Red blend is my favorite at the moment.
CAO Moontrance has good fruit and vanilla overtones. Cherry bomb is a sweeter cherry, but still very good.
I love that knife. I always grab that one over my others.