Hey Jim!
I was wondering who is the youngest viewer you have? My son just turned 3 not long ago and he loves to watch TV while playing with Thomas the train on the floor.He always cries and says " Daddy,I wanna watch spongebob".... so I always have a struggle to watch my gun shows and resort to DVR after the kids are to bed. BUT.... his first word was "GUN"....no bullshit
So every wensday night...me and brayden snuggle up on the couch next to the fireplace with our 2 German Shorthair bird dogs and watch wensday night at the range. There is one more catch to this story
Your show is the only one he will watch from beginning to end as you know the attention span of a 3 year old
I don't know what it is about your show
I don't know if its the sound of your voice or if its the goofy antics of your staff
LOL but he loves it and so do I. It's great that at a young age we already have something in common so dear to my heart! The shooting sports
Thanks for the great shows and all you do for the shooting sports and NRA!!! Here is a picture of Brayden!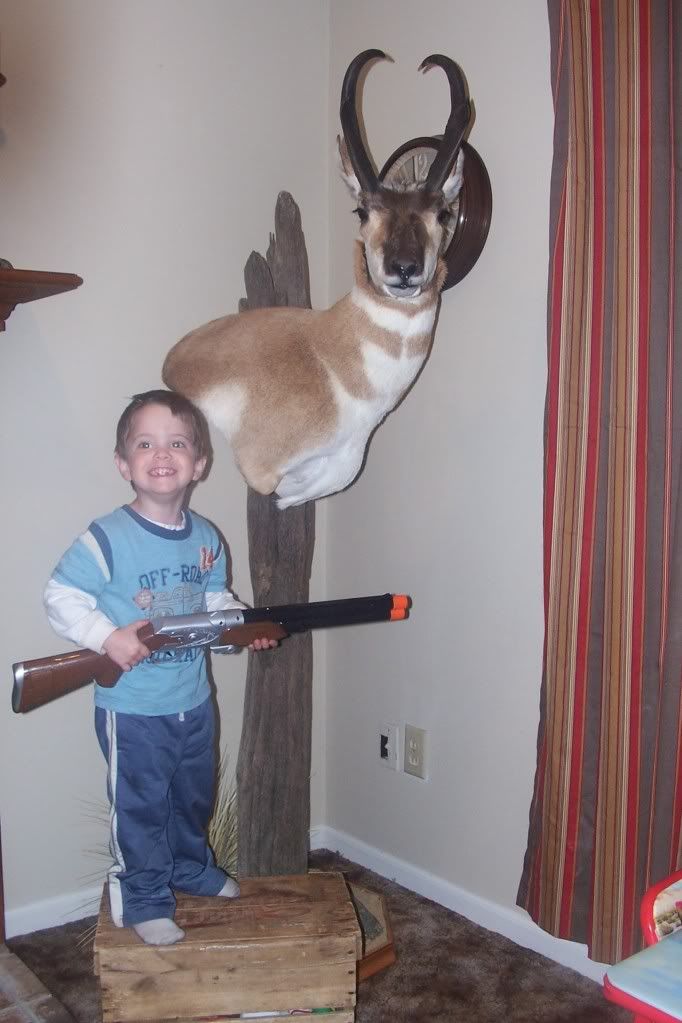 Sorry!!! Can't leave out your other fans! And who would ever thing they would rather watch "Shooting Usa" over "American Gun Dog"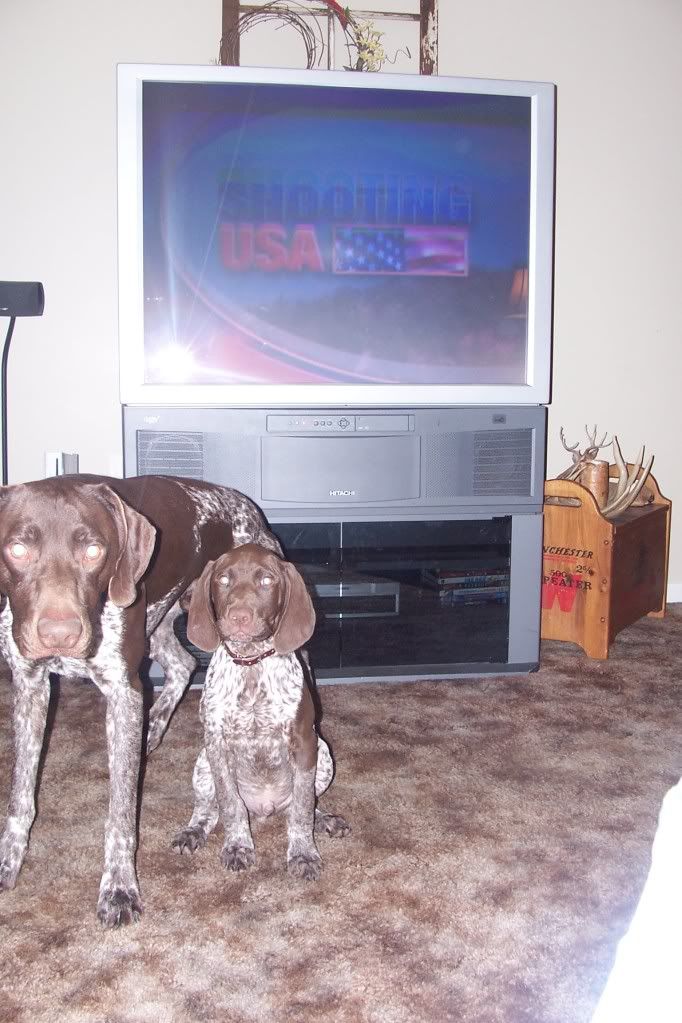 Thanks again!
Ryan Weisheit
Brookville,IN
Well, it appears Brayden and your gun dogs have very sophisticated taste.
My best to all four of you,
Jim
Thanks for the reply Jim ! I met you out at the shot show and you all are truly a class act.... I look forward to the new shows coming up!